Mientras escucho "Glad you came" de The Wanted, y me alucino en un yate paseando por Monaco o tomando sol en St. Tropez…. Minutos después, me caigo del sillón en mi oficina y tuve que volver a la realidad cuando escuché que me tocaron la puerta…. 🙁 Sí, it's hard, pero una tiene que trabajar!
En fin, sigamos con la canción… Qué viene después de "The stars come out"? La parte más buena: "And all that counts, is here and now". Osea, todo lo que cuenta es ahora y aquí, es vivir el momento. Si tienes 30, 20, 15, 40 o 50 años… Vivan el momento, nos olvidamos del presente cuando nos enfocamos en nuestras metas, en llegar al futuro o volver al pasado. Yo les digo: Vivan la vida tal cual, con las cosas feas (que a todos nos pasa) y con las pequeñas cosas lindas que tenemos. Leí en algun lugar que el "agradecer" cada minuto la oportunidad de vivir, no solo nos hace ser más positivos, sino que, como estamos predeterminados a detectar cualquier amenaza (cual animal racional por naturaleza), si nos centramos en "agradecer", podremos ver también y detectar todo lo bueno que nos rodea… La idea es vivir la vida intensamente, no solo con las cosas que nos gusten, sino tambien intentando vivir con las feas… Así que….
Acá le dejo unas fotos retro-inspired de mi go-to outfit y pieza IT: El polo-pañuelo! Cómo se hace, qué es y cómo hacerlo?? Se los dejo en otro post… Me encanta la versatilidad que tiene el pañuelo, sobretodo en este modelo, y lo sexy que puede llegar a ser, cuando muestras solo la espalda. Combinados con un mini short, super tacos y harta actitud, este outfit para una de las fiestas de verano, no tiene pierde!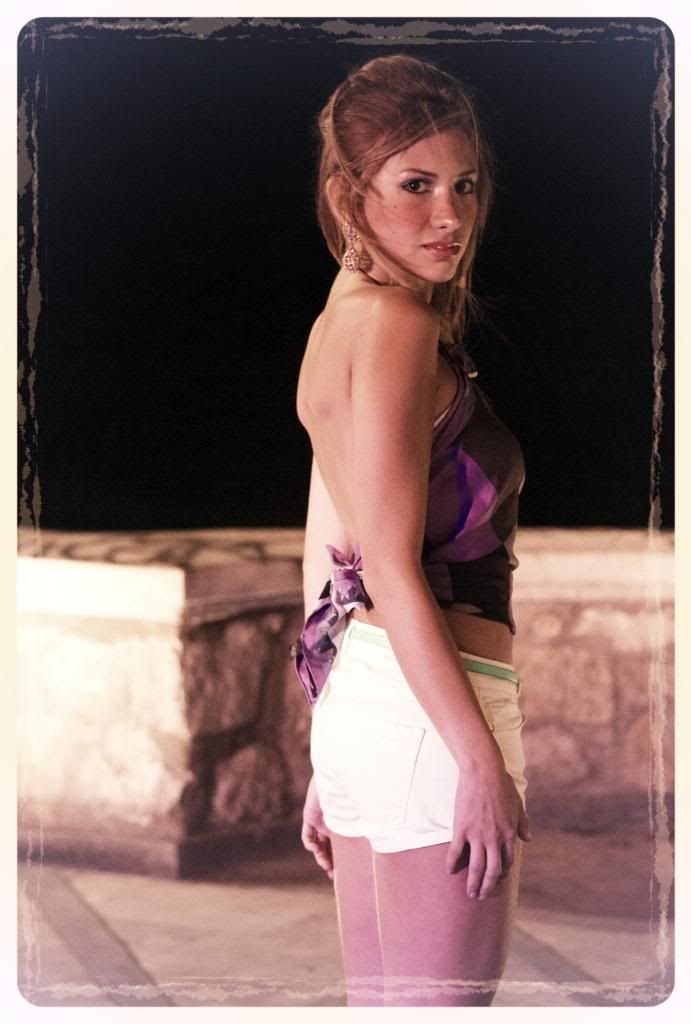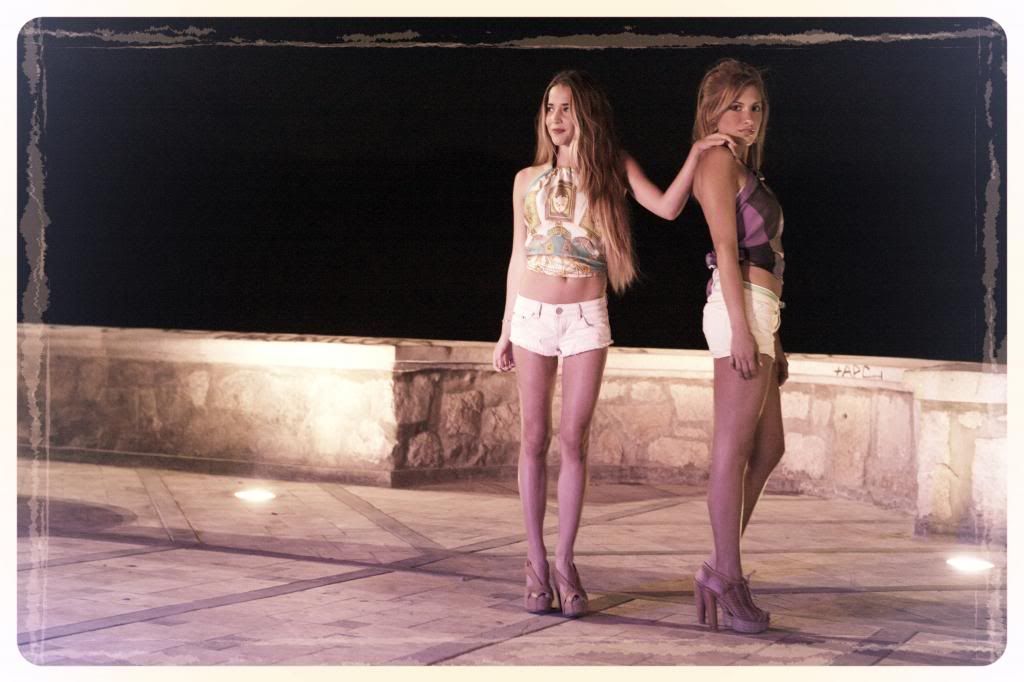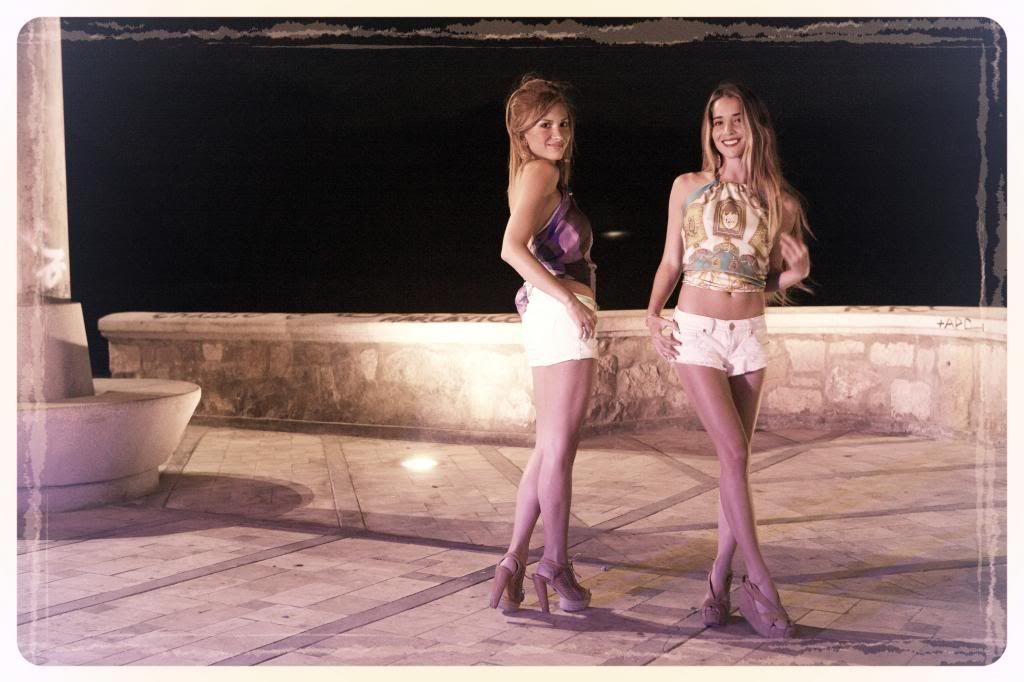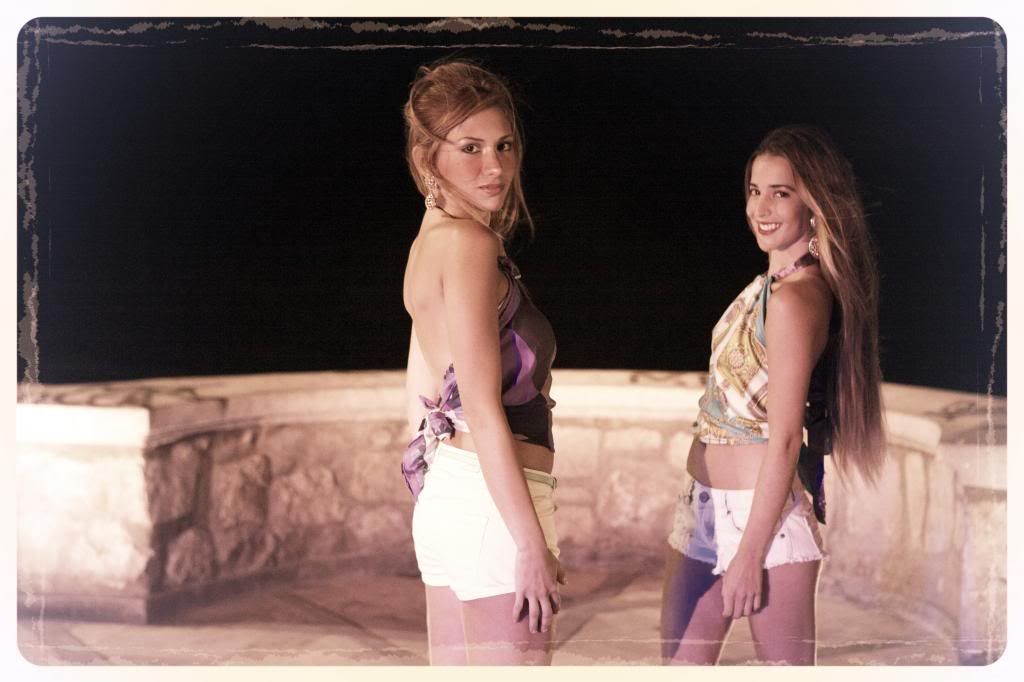 Giuli:
Pañuelo Emilio Pucci
Short Verde Menta Zara
Correa Menta BP
Zapatos Lola
Aretes Vintage
Alexia:
Pañuelo Vintage
Short Hollister
Zapatos Donna Cattiva
Aretes Vintage
Ahora sí, es hora de cambiar de canción…. y vámonos a la playa…
xxxx