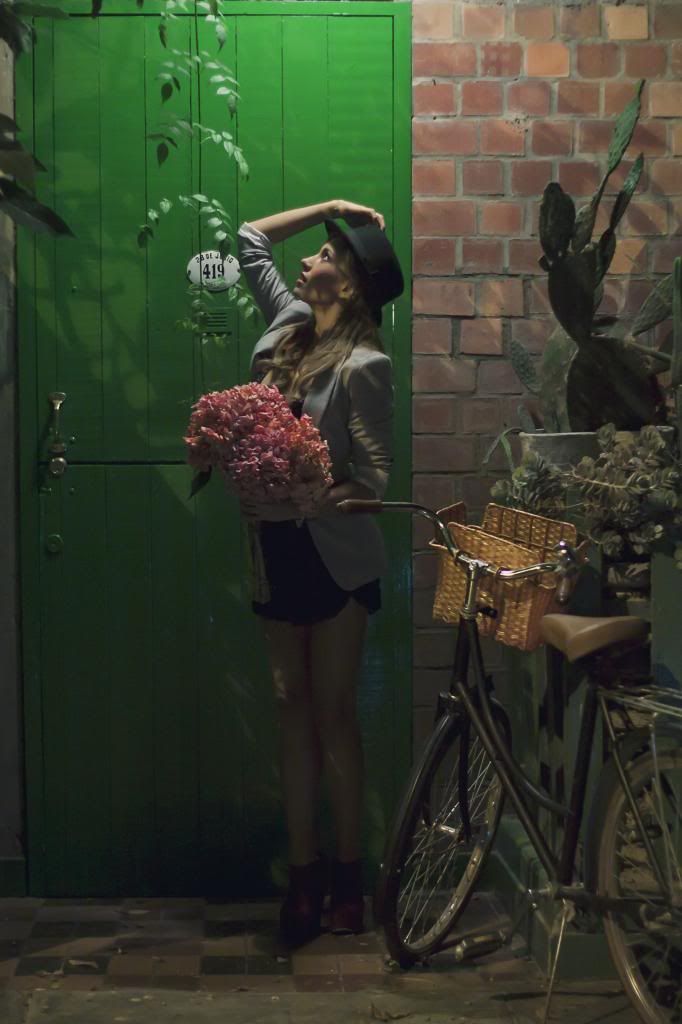 Qué tal semanita he tenido!!! Full trabajo, muchas horas sin dormir, mucho tiempo en el avión, el tráfico, ir de lugar a lugar… pero sobretodo mucha gente nueva, muchos contactos y muchos proyectos nuevos!!! Aprendí que los mexicanos creen que todos somos del programa de Laura Bozzo ("Y que pase el desgraciaooo!!!!") hasta frases graciosísimas que probablemente se me van a salir en algún momento esta semana (Sí, se me pegan acentos…).
Y… qué opinan de mi outfit? Me encanta como el gorro le da un look super hipster, chic y un plus de actitud. No se por qué después de verano ya nadie usa sombreros, para mi son el perfecto toque… no sólo por su funcionalidad en los días que hace sol, sino porque te dan una personalidad diferente. Y es así como yo tomo la vida, hay que divertirnos con la ropa, jugar con los accesorios y combinarlos de tal forma que vayan contigo y con tu personalidad. Depende de cómo te sientas, si te sientes bohemia, rocker, full glam, lo que sea, ponte algo que represente eso y vas a ver cómo el día se siente diferente… obvio todo con buena vibra y full actitud. Como Rachel Zoe dijo: "La manera en que vistes es una forma de decir quien eres, sin decir una palabra"… Muy cierto…
What a week!!! Working all day long, many many hours of no sleep, too much time in planes, traffic!, going from place to place….. But, mostly, many new people, new contacts and new projects on my way!!! I learned that every Mexican believes we come from the Laura Bozzo Show (Univision stop transmitting it!!), and that we peruvians have no teeth… Finally, I also learned many new words which I'll probably use this week with a mexican accent (Yes, I'm so geek it's embarrassing).
Anyway! What do you think of my outfit? I love how hats give you a newer and cooler look, very hispster, chic and with a plus in Attitude. I don't get why nobody in Lima is used to hats in winter, they are so fun, AND they are very functional during very sunny days… They give you a different vibe or maybe a different feeling in your personality… And that's how we should all take life. With ups and downs, but always enjoying the ride. We should all have fun and experiment with clothes, play with accessories and combine them looking for the outfit that will make you feel great, and most of all: look great. It depends on how you feel today, if you feel bohemian or rocker or glam or whatever, you should put something on you to represent your style and how you are. As Rachel Zoe said,
"Style is a way to say who you are without having to speak"… True words…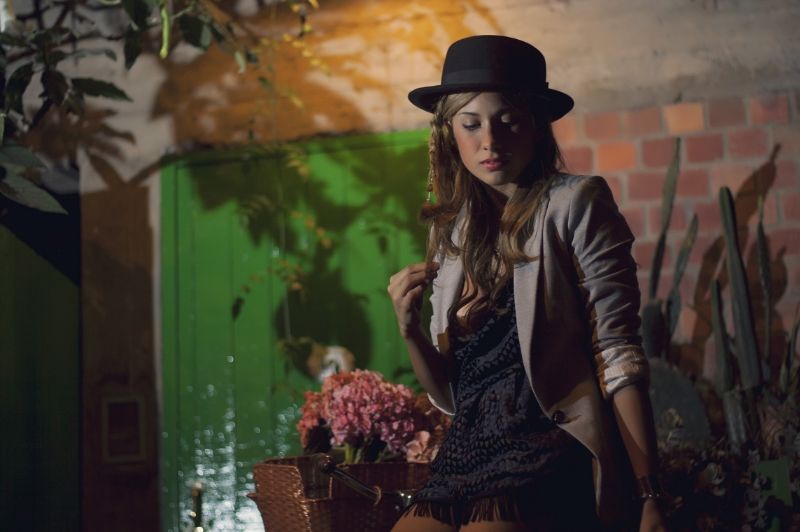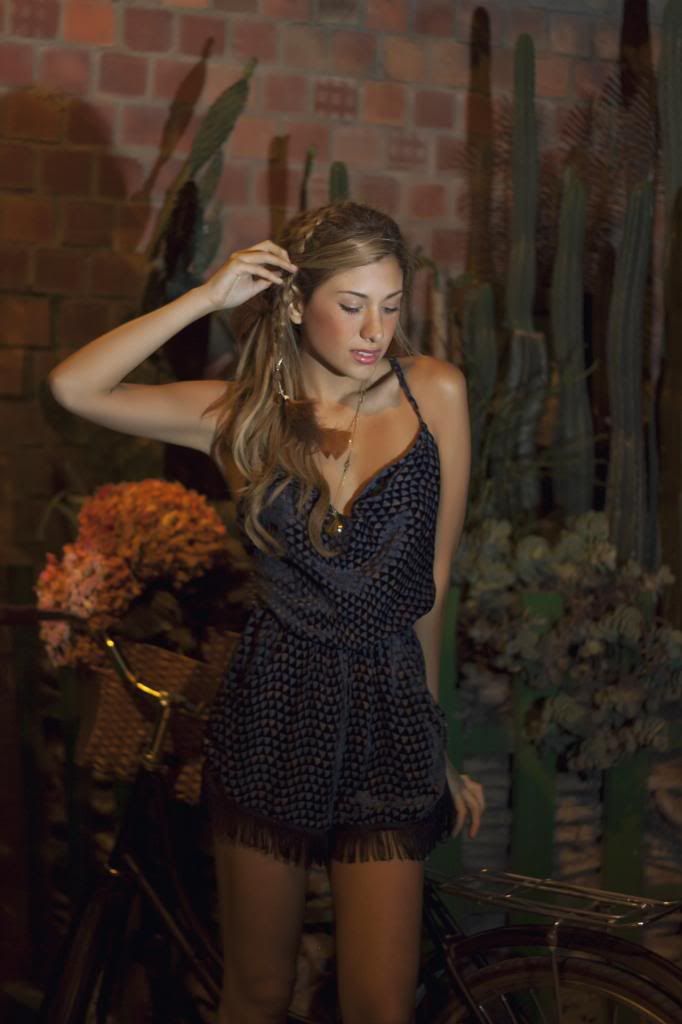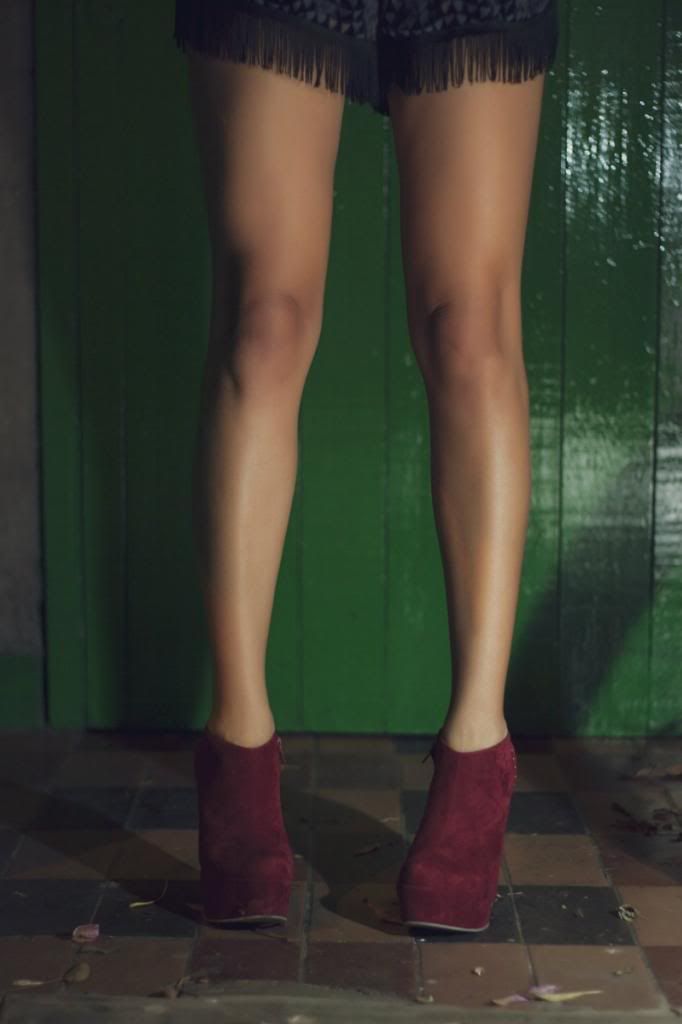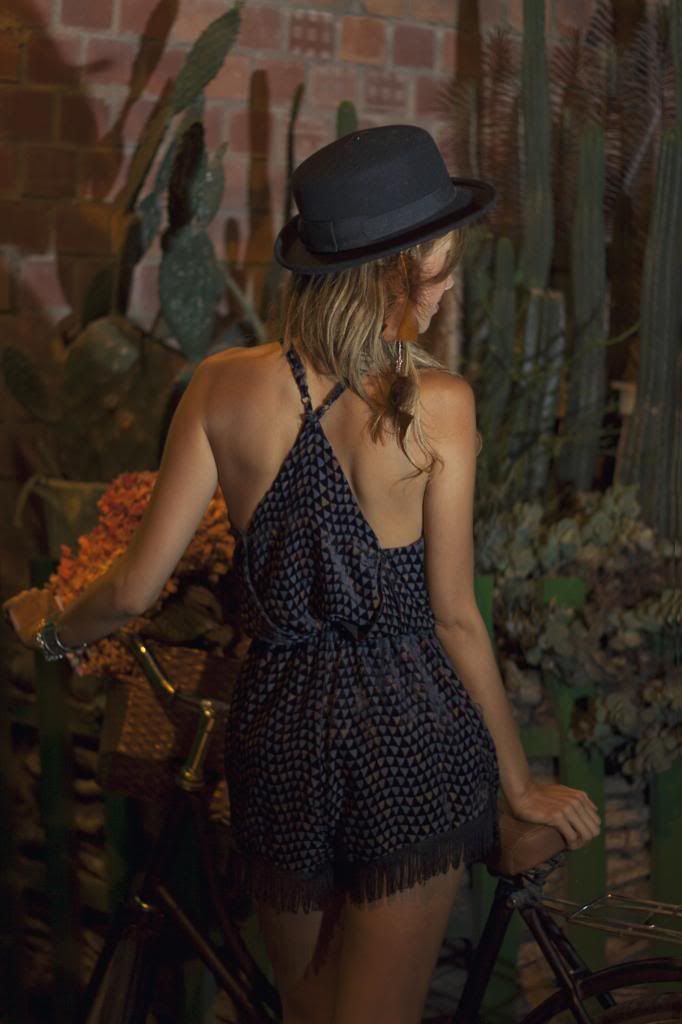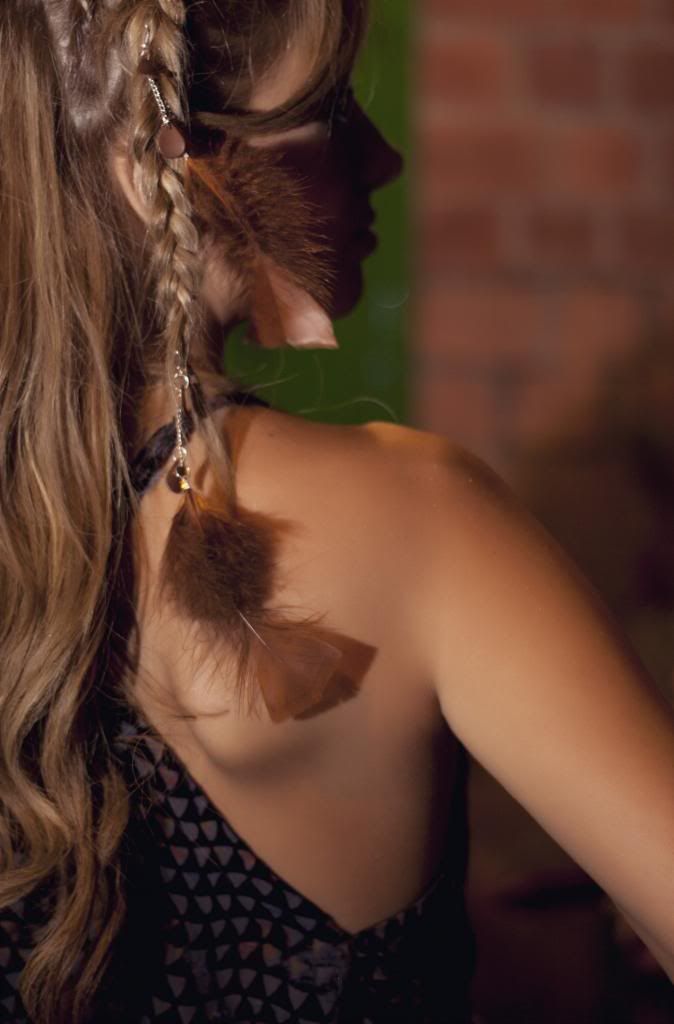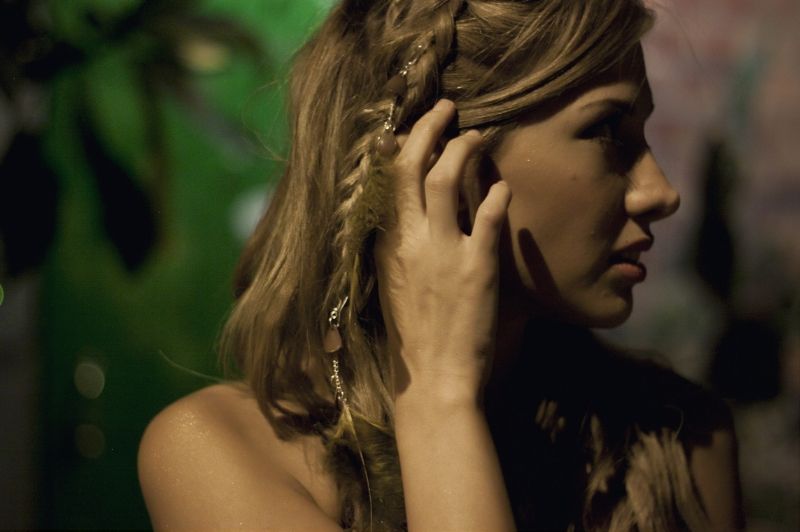 Alice+Olivia Romper
Forever 21 Hat
Marc Jacobs Necklace
Feather Earrings
Zara Grey Blazer
Huma Blanco Burgundy Booties
Fotografía: Joe Whilar (http://joewhilarfoto.com)
Styling y Dirección de Arte: Daniel Weitz
Disfruten las últimas horas del Domingo (Ajjjj, nooo! Mañana es Lunes!!!!) y descansen lo que puedan. Recuerden la fiesta del finde y tengan mente positiva para la semana que viene… Espero que mi post les haya servido de inspiración para sus outfits de esta semana!!!
Enjoy the few hours we got this Sunday and relax! Take a deep breath and remember the good things from this weekend. Always have a positive mind and good vibes to everyone! Hope this post helps you as inspiration for your next outfit!!!!!
Besos!! xxxxx